Biography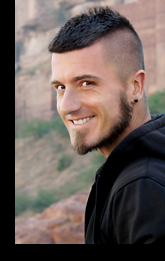 Pascal Mannaerts is a freelance photographer based in Brussels. Blessed with an artistic bent and wanderlust, he discovered photography during his student years. Sharing and recording his travel adventures became a priority. A first visit to India in 2000 revealed a deep admiration for the Subcontinent. This is the first of many return engagements.
Travelling to Asia, Africa, Latin America, North Africa and the Middle East during the last 10 years has given Pascal the opportunity to portray humanity in its strongest forms.  Curiosity and a passion for images have been fused with a profound attraction to the human element.
Pascal has publication credits in National Geographic, BBC, Geo, The Guardian, Le Guide du Routard, Lonely planet, Médecins Sans Frontières and in many newspapers and magazines worldwide. Several exhibitions of his pictures were held in Paris, Belgium, Brazil and India by, among others, Alliance française, Amnesty International and Les Maisons du Voyage.
Behind the lens
THE BOOK - 2017


The book «Parchemins d'Ailleurs» published by HACHETTE (France, 2017), features over 10 years of my travel photographs and stories around the world. Large size (30x35 cm), 208 pages, more than 200 pictures. To order it at Amazon, please click here.






In the news on RTBF (Belgium) for the release of the book "Parchemins d'Ailleurs", 12th October 2017








Live broadcast "Week-end Première" on RTBF/La Première and BX1 (Belgium), about the book "Parchemins d'Ailleurs", 11th February 2018





Press reviews about the book "Parchemins d'Ailleurs"







































Presentations and signing sessions of the book "Parchemins d'Ailleurs"




























TV - RADIO
French TV broadcast about the Maha Kumbh Mela 2013, "Le bain de foule géant", "66 minutes" , M6, 24th February 2013

«LES BELGES DU BOUT DU MONDE» broadcast at the Brussels Book Fair, 23 February 2018

«Meeting Khaled», a young Syrian refugee in Turkey. Made in March 2014 for Artfusion.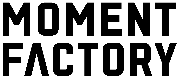 Pictures and video rushes for Moment Factory/MDNA World tour/«I'm a Sinner/Cyberraga» - 2012

CNN/IBN INDIA - TV report about the projects with Stop Acid Attacks, March 2015

Download C.V.
Publications
Exhibitions
Portraits d'Orient - 2019
Press reviews of the exhibition "Portraits d'Orient", Les Maisons du Voyage, Paris, April-September 2019













Inde, instants éternels - 2018
Press reviews of the exhibition "Inde, instants éternels", Les Maisons du Voyage, Paris, June-October 2018


















Fate Breakers - 2015
Press reviews about the photo project "Fate Breakers" exhibited in India with Alliance Française

























ABN Live - TV report about the exhibition "Fate Breakers" presented at Alliance Française, Hyderabad, India, May 2015
Elas - 2013
Press reviews and pictures of the exhibition "Elas" at the Caixa cultural, São Paulo